Klipsch Subwoofer
Available now - jetzt lieferbar
...... mal wieder ein echter 15zöller ( 380mm ) , der Klipsch SW 115 :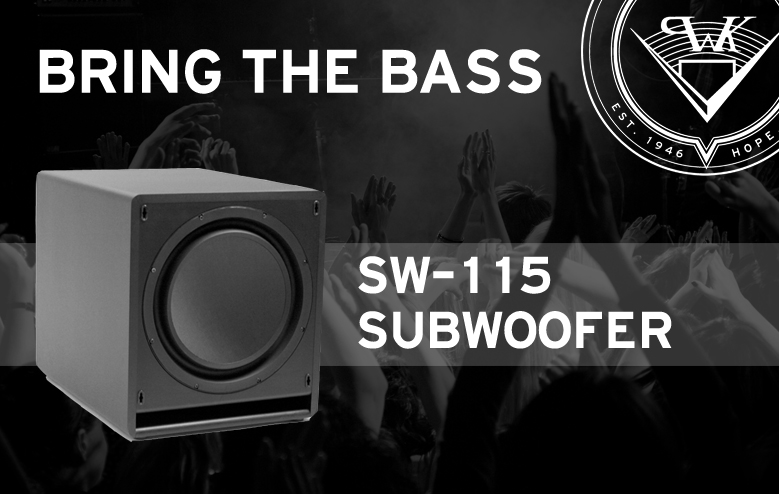 Depth is understanding.
The Klipsch SW-115 subwoofer delivers bass response below 20 Hz. Whether it's the synthesized bass of an explosion or earthquake from a film or the extremely low true bass of a pipe organ or the distinct multiple low notes coming from a bass guitar, you will sit up and take notice of any and all extremely low frequencies.
The SW-115's presence will be felt even in oversized rooms but its aesthetics allow it to blend within any setup or room size.
Its front-firing 15-inch driver and slot port not only reinforces the large driver for extremely high output, its design also helps to solidify the cabinet for minimal resonance. That means the Klipsch SW-115 subwoofer can be built into a wall or cabinet or hang out in a corner and still deliver maximum output and minimum "boominess."
But this beast is also conscious of its surroundings. The 1-watt standby mode offers the very latest in energy-saving technology.
Hear and feel what might otherwise dip below the radar with the Klipsch SW-115.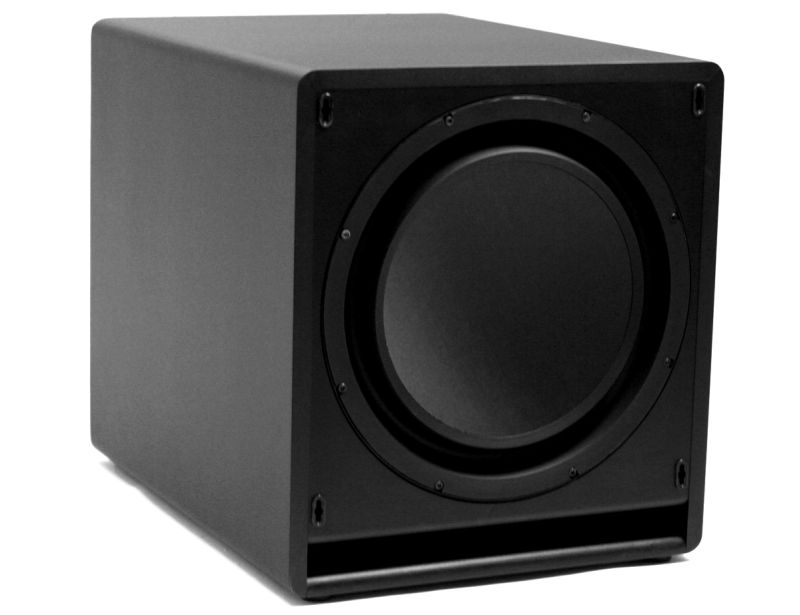 SPECIFICATIONS
* AMPLIFIER POWER: 400 watts continuous @ <2% THD / Dynamic Power*: 800 watts
* AMPLIFIER TYPE: BASH® Digital Hybrid
* BUILT FROM: 2011
* DIMENSIONS: 19.75" (50.2cm) H x 24" (61cm) W x 24" (61cm) D
* DRIVE COMPONENTS: 15" (38.1cm) Active non-resonant Woven Fiberglass driver
* ENCLOSURE TYPE: Bass-reflex via front-firing slot port
* EXPORT VERSION: NA, EU
* FINISH: Black pica
* FREQUENCY RESPONSE: 18Hz-150Hz ± 3dB
* INPUTS: L/R Line-level RCA jacks, L/R High-level speaker binding posts, WA port
* MAX ACOUSTIC OUTPUT: 121dB @ 30Hz 1/8 space, 1m
* OUTPUTS: None
* VOLTAGE: 100-120V / 220-240V~50/60Hz 4A (Auto-voltage switching) with 1 Watt standby
* WEIGHT: 69lbs (31.3kg)
Freuen Sie sich schon mal auf diesen fantastischen Aktivsubwoofer !
UVP Listprice 1200,- € ; Streetprice nur 599,- € .
........ und nun zu den Klipsch THX Ultra Subwoofern :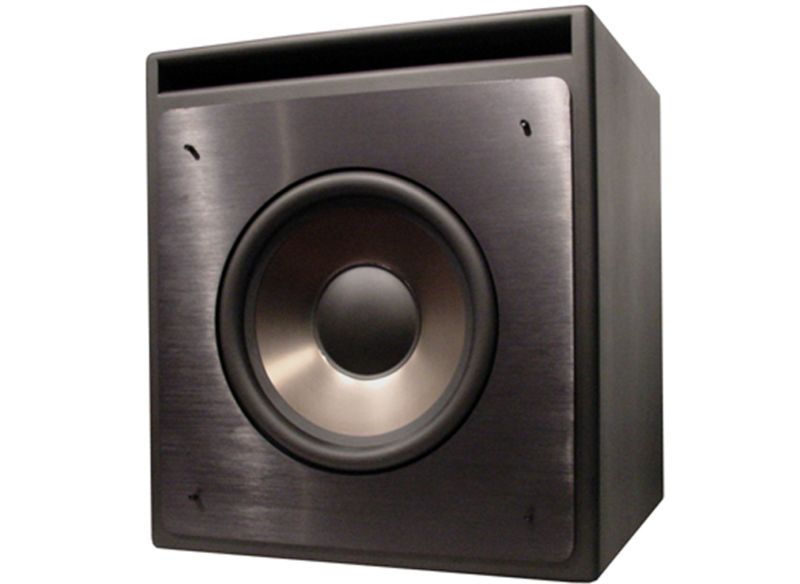 Klipsch KW120 aus dem Klipsch THX Ultra System ( ohne Frontbespannung )
Ein Blick ins Gehäuse - vielversprechend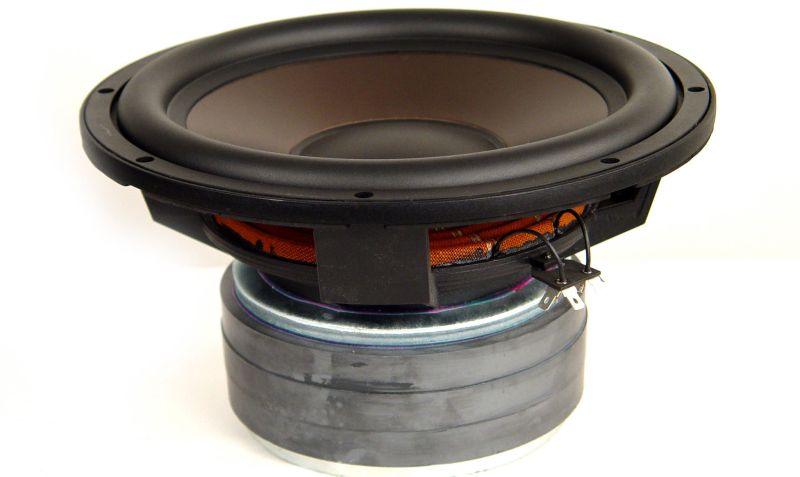 Massiv - der Treiber des Klipsch KW120 - gut für 130 db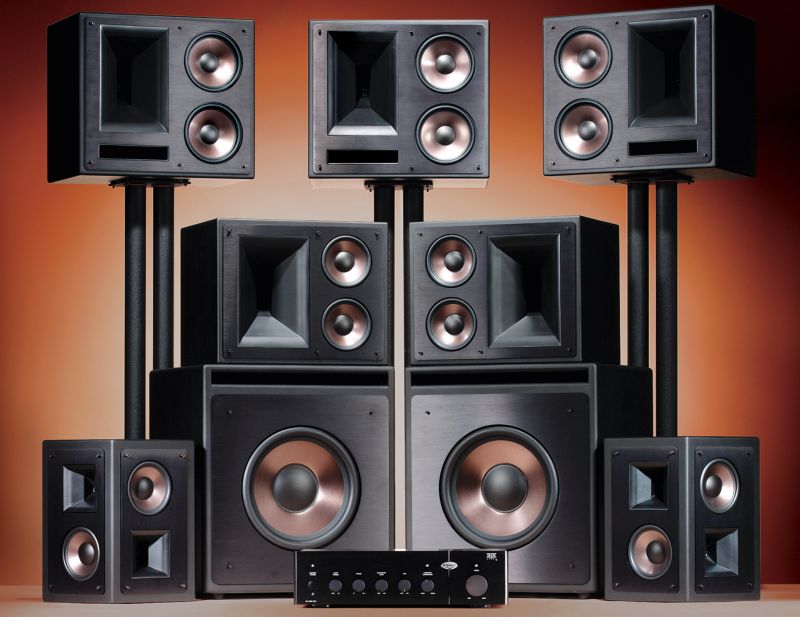 Das komplette Klipsch THX Ultra System - variabel nach ihren Wünschen zusammenstellbar
Daten und Fakten - Subwoofer Klipsch KW120
FREQUENCY RESPONSE 20-200Hz ±3dB

POWER HANDLING See KA-1000-THX specifications

NOMINAL IMPEDANCE 8 ohms

MAXIMUM ACOUSTIC OUTPUT 130dB @ 30Hz, 122dB @ 20Hz, 112dB @ 15Hz 1/8 space, 1m (2 enclosures side-by-side per THX Ultra2)

WOOFER 12" (30.5cm) front-firing, Cermetallic(tm) cone, cast aluminum frame driver with a 240oz ceramic magnet structure

AMPLIFIER Use only with KA-1000-THX
ENCLOSURE MATERIAL MDF

ENCLOSURE TYPE Bass reflex via front-firing slot port

DIMENSIONS 20.25" (51.4cm) H x 17.75" (45.1cm) W x 17.75" (45.1cm) D (w/ grille)

WEIGHT 80 lbs. (36.3kg)

FINISHES Galaxy Black cabinet with Black anodized aluminum fascia
Werner Enges Atmosphere - Klipsch
Saaledamm 5
D - 31008 Elze
Official authorized Klipsch Superstore since 1975
www.klipsch-direct.de - www.wernerenge.com
05068 - 3031 - Telefon
0151 - 54 61 69 62 - mobile
0049 - 5068 - 3031 - intl.phone
UST.ID. DE 191 447 839